I am in Georgia – Я в Грузії
Do I need any document to enter the country?
Ukrainians can enter Georgia with a valid passport proving that they have crossed the Ukrainian border, or with another identity document issued by Ukrainian authorities.
What support can I get if I am a person living with diabetes?
If you are a person living with diabetes, in order to receive the necessary medical care and assistance, please contact the Helpline of the Ministry of Health: 1505 (available in English and Russian).
Glucometers, test strips, lancets, and some insulin brands are provided for free. Other insulin brands, which are not available free of charge, and orally administered antihyperglycemic agents are available on the market and can be purchased without prescription.
You can also request assistance directly to the Georgian Union of Diabetes and Endocrine Associations, which is located at the National Centre of Diabetes Research in Tbilisi (Digomi district, Hospital Digomi, 1 Chachava street, Tbilisi), or to one of the specialists listed below, providing advice and support to people living with diabetes and/or with thyroid disease.
Prof Ramaz Kurashvili, Diabetologist/Endocrinologist
Email: ramazkurash@gmail.com
Phone number: +995599586878
Languages: English and Russian
Prof Liana (Lika) Tsurtskiridze, Diabetologist/Endocrinologist
Email: l_tsutskiridze@yahoo.com
Phone number: +995599109734
Languages: English and Russian
Dr. Tamar Maghradze, Diabetologist/Endocrinologist
Email: tt.maghradze@yahoo.com
Phone number: +995593922419
Language: English
Useful links and contacts
Helpline Ministry of Health of Georgia
1505 (available in English and Russian)
Ministry of Internally Displaced Persons from the Occupied Territories, Labour, Health and Social Affairs of Georgia
Website: www.moh.gov.ge
Address: 144, Ak. Tsereteli Ave. Tbilisi 0119
International Pharmaceutical Federation (FIP) tables of equivalence between medicines registered in Ukraine and those available in other countries
https://www.fip.org/news?news=newsitem&newsitem=435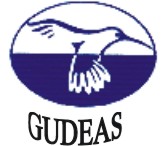 Georgian Union of Diabetes and Endocrine Associations
Email: e.shelestova1@gmail.com (English and Russian)
Phone number+995599292389 (English and Russian)
Address: Digomi district, Hospital Digomi, 1 Chachava street, Tbilisi